SPARK! Women's Month 2021: VP Leni Robredo, Mayor Isko Moreno And More Participate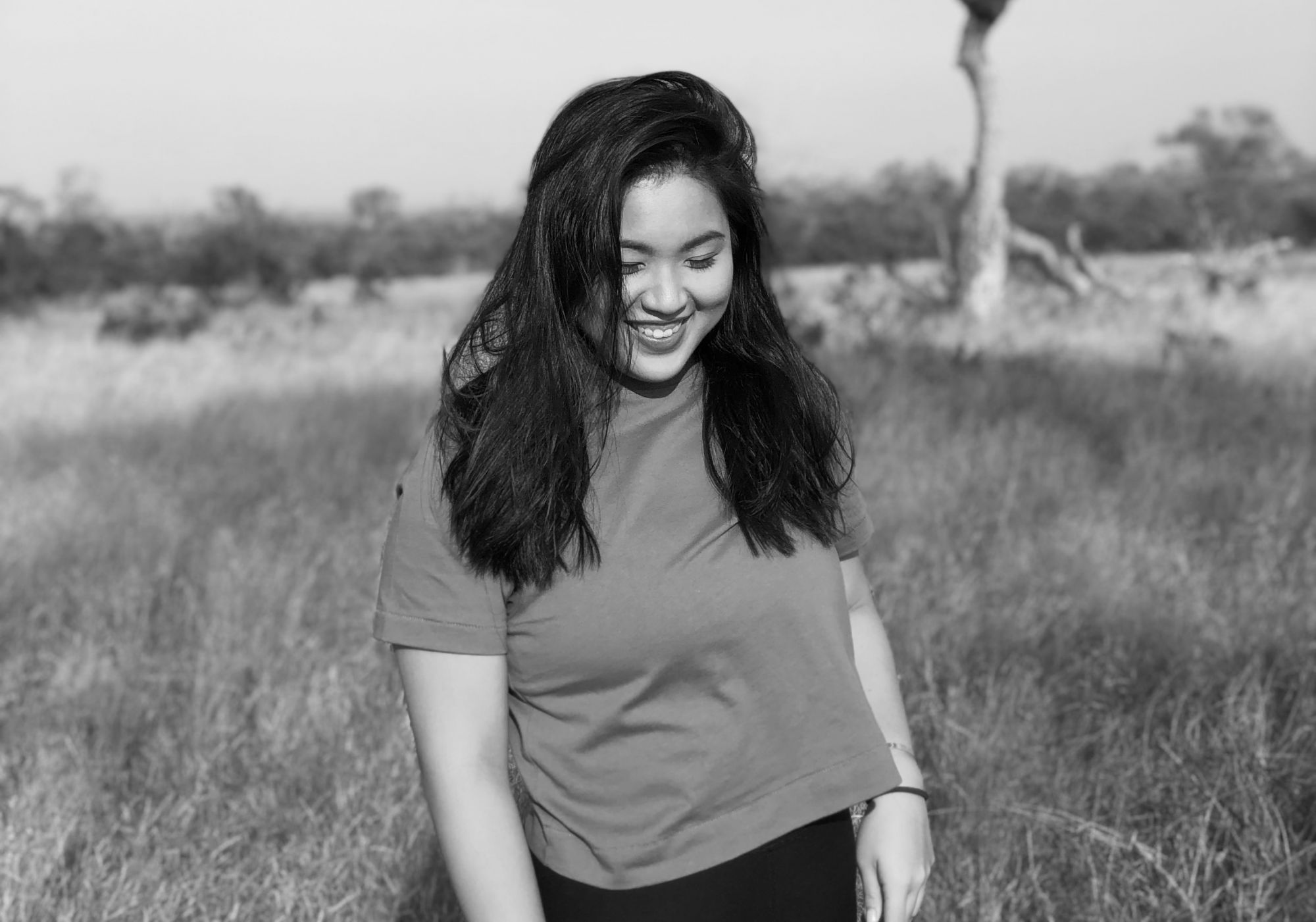 By Isabel Martel Francisco
March 04, 2021
SPARK! Foundation brings together experts, advocates and notable officials (that include Vice President Leni Robredo, Mayor Isko Moreno, Loren Legarda, Korina Sanchez and more) to speak about female empowerment, education and women's rights this International Women's Month 2021 for their campaign: #Women2021: Women in Action.
Promoting and protecting women's rights in the Philippines and around the world is something that needs to be at the fore. It's 2021 after all, in my opinion, gender discrimination and anti-feminism should not be existing issues, and SPARK! agrees. They are an organisation that stands for equality and the advancement of women's economic and political roles with the hope of educating Filipinos on the matter.
For a country that has been so progressive in some aspects of feminism (we have tons of female executives and have even had a female President), there are still countless events or circumstances that starkly juxtapose all the progress we have made.
Executive director Maica Teves tells me that "The Philippines, while being one of the more gender-equal countries in Asia compared to our neighbours, still has not achieved genuine gender equality". She thinks that we have made a lot of progress but that "women are still a marginalised and vulnerable group, especially women belonging to the lower economic brackets or women from indigenous groups."
SPARK! was founded by Victoria Garchitorena after she retired as president of Ayala Land Foundation. "She saw that there weren't that many organisations focused on women's empowerment at the time. In addition to this, she observed that the Gender and Development (GAD) budgets of government offices were not being allocated properly to programs for women, and she wanted to change this" Maica shares.
Read more: 21 Filipino Women In The Food And Drink Industry To Follow
Through SPARK, more people will understand what feminism truly means and learn to be more gender-sensitive.
All of their goals give importance to a strong academic foundation. I truly believe that to arm yourself with an education is the greatest gift. To be able to confidently make knowledgeable choices will open doors and make a person feel free.
The group organises seminars, gatherings, talks and programs about women's rights, arts, culture, STEM, sports, economics and business and more so that young ladies can learn more about who they are, what they love and to empower them in their choices. They truly strive to educate women on their economic rights and capabilities so Filipinas can make smarter decisions to support themselves and create brighter futures. Through their regular programs and bootcamps, women can learn about job opportunities and equip themselves with more business know-how.
Lastly, they are passionate about educating everyone about gender equality, proudly developing campaigns to spread the good word. "SPARK! partners with diplomatic missions, local government units, academic institutions, private companies, and other foundations or nonprofit organisations," Maica underscores.
Read more: 5 Women Entrepreneurs You Need To Know In The Philippines
In partnership with government agencies like the Bureau of Internal Revenue, Commission on Filipinos Overseas, Commission on Human Rights, Department of Social Welfare and Development, Department of Tourism, Department of Trade, and local governments in Cebu, Davao, Cagayan de Oro plus the Office of the Vice President Leni Robredo, Senators Grace Poe, Rissa Hontiveros and more, it is very reassuring to see more national support on such a meaningful cause.
On top of that, a plethora of international embassies has pledged support and interest in promoting women's rights and education in the Philippines. These include the Embassy of Australia, Canada, France, Germany, Belgium, Spain, United States of America and more. To ensure that their content, programs and projects are authentic, informative and reliable, they are aligned with many civil society orgnanisations and academic partners like Ateneo de Manila and De La Salle University.
Read more: How Trans Men And Women Fight For Equality In Order To Live Fearless Lives In the Philippines
While all their events and initiatives seem fascinating – they prioritise communities that need it most. "For women's economic empowerment programs, we partner with LGUs and communities to engage women who will benefit from the program," Maica says. SPARK's past programs have been in person, now due to the pandemic, most of their programming has shifted to the digital space. "Going digital has benefited the org in a way since we were able to reach more people through our online projects," she adds.
Here is what you can look forward to this women's month
TALK 1: 08 MARCH 2021, 2:00pm
Looking Back and Moving Forward: Women and the Pandemic
On International Women's Day, you can listen to an engaging panel on women's leadership in the context of COVID-19 and how to move forward.
Opening remarks: Ambassador Saskia de Lang of the Embassy of the Netherlands and Deputy Chief of Mission John Law of the U.S. Embassy.
Keynote speakers:
Vice President Leni Robredo
Former Ombudsman Conchita Carpio-Morales
Tourism Secretary Bernadette Romulo-Puyat
Moderated by TV Host and Broadcast Journalist Korina Sanchez
Hosted by TV Personality Michele Gumabao.
The Panel:
Quezon City Mayor Joy Belmonte
Makati Med Wellness Center Head and mental health advocate Dr. Gia Sison
World Bank Senior Disaster Risk Management Specialist Atty. Lesley Cordero
Designer Zarah Juan
Interior Designer and People Asia's "People of the Year 2021" Kim Lim.
Final address: Manila City Mayor Isko Moreno
TALK 2: 15 MARCH 2021, 2PM
The Other Woman: Women and Diversity
This roundtable discussion will put forward the importance of intersectionality and inclusivity for a truly gender-equal society.
Opening remarks: Former EU Gender Champion and gender advocate Ambassador Bita Rasoulian of the Austrian Embassy Manila.
Keynote speakers:
Representative Geraldine Roman of Bataan's 1st district, the first transgender woman elected to the Congress of the Philippines.
Moderated by Rappler's Sex and Gender Columnist Ana Santos
The Panel:
Maroz Ramos of GALANG Philippines
Miss Trans Global 2020 Mela Habijan,
Miss Universe Philippines 4th R.U. Billie Hakenson
Mikee Inton-Campbell of the Society of Transsexual Women of the Philippines (STRAP)
Giney Villar of the #TitaTibx Podcast
Dr. Marie-Therese Claes of WU Vienna
Closing remarks: Deputy Head of Mission Alastair Totty
TALK 3: 22 MARCH 2021, 2PM
Political Participation: Women and Governance
With the 2022 National Elections nearing, highlighting the significance of the Women's Agenda is crucial. Here, SPARK aims to educate the public to be critical, pushing people to make educated votes.
Opening remarks: Swedish Ambassador Harald Fries
Keynote speaker: Deputy Speaker Loren Legarda
The Panel:
COMELEC Commissioner Rowena Guanzon
Marikina City District Representative Stella Luz Quimbo
Kabataan Partylist Representative Sarah Elago
Liloan Mayor Christina Garcia Frasco of Cebu
Czech academic Adela Gjuricova
Moderated by Ginggay Hontiveros, Vice President for Sustainability of Aboitiz Group.
Closing remarks: Czech Ambassador Jana Sediva will close the program.
Read more: Eight Empowered Women Speak On the Challenges They Face In The 21st Century
TALK 4: 21 MARCH 2021, 2PM
Women and Feminine Health
Talking about women's health and hygiene is crucial. While often shunned in many societies, this topic is one that every woman should be educated in. Learn all about your bodies and with a focus on the topic in the context of a global pandemic. Access to feminine products can be challenging for many communities so this is definitely a topic worth hearing.
Opening remarks: Ambassador Anke Reiffenstuel of the German Embassy Manila will be doing the opening remarks
The Panel:
Deputy Head of Mission Laura Oexle will be joining as a panellist to share how Germany abolished taxes on menstrual hygiene products.
And more!
Moderated by Camille Escudero, Founder of Lily of the Valley
---
Catch these talks on SPARK! Facebook page.
Read more: 11 Filipino Women Who Made History