Stop Asian Hate: Hilary Clinton, Lucy Liu, Lea Salonga Come Together In Solidarity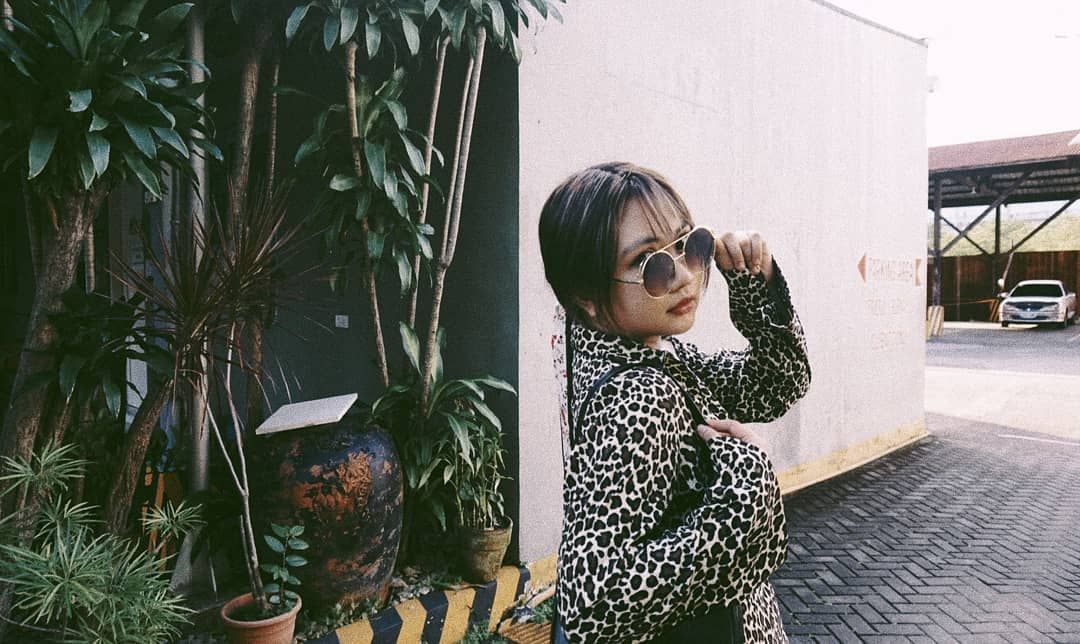 By Jove Moya
April 22, 2021
Hate crimes against the Asian community are on the rise. This influential line-up of women used their voices to raise awareness.
The event was graced by our very own Lea Salonga, former United States Senator and First Lady Hillary Clinton, author, activist, and model Padma Lakshmi, and actress and producer Lucy Liu.
Tatler has summed up the experiences and advocacies shared by these empowered women:
Lea Salonga
Stories on Anti-Asian racism are not new to award-winning actress and veteran broadway singer Lea Salonga. In a 2013 interview, it can be recalled that the Miss Saigon star opened up about her rejection for a My Fair Lady role because of her ethnicity.
For Salonga, the long-standing problem of racism must not be repeated in the present time. "We must not allow the sins of the past to repeat themselves, and in the process, as we continue to empower the AAPI women and girls, something that NAPAWF does best, we must practise self-care and support one another."
"Let us pledge today and lift up our AAPI sisters so that we can continue this long-term work and stop Asian hate," Salonga concluded.
More from Tatler: Cover Story: Lea Salonga On The State Of Philippine Arts And Culture
HILLARY CLINTON
Former U.S. senator and First Lady Hillary Clinton has always devoted her work to women's rights; in 1995, she led the U.S. delegation to Beijing to attend the United Nations' fourth World Conference on Women where she said the line "human rights are women's rights, and women's rights are human rights once and for all."
When Clinton learned about the spike in harassment against AAPI women, she did not hesitate to join the forum to show her solidarity with the marginalised community.
"This conversation is obviously coming to us out of heartbreak and anger. There had been more than 38,000 incidents of harassment, discrimination, and assault against members of the community over this past year, and nearly 70 per cent of all those incidents targeted AAPI women," she shared with the panel.
Hillary condemned the recent attacks against the Asian communities in America, saying that these incidents are nothing more but overlapping racism and general hate against women. "So this is predominantly an issue about overlapping racism, misogyny, and bias that some are expressing toward their fellow human beings".

Read also: SPARK! Women's Month 2021: VP Leni Robredo, Mayor Isko Moreno And More Participate
Clinton has given pointers to people who want to be an AAPI ally like her. "I think there are several things to do to advocate for AAPI rights. Number one, support organisations like NAPAWF, support groups that are trying to give voice to the concerns of people who are often on the margins of society, those who are not given the support and attention they deserve".
"I think, secondly, we need to include the interest and worries of the AAPI community in our discussions," she added. Clinton encouraged the AAPI community in the U.S. to vote for politicians who are ready to echo their voices in the government.
Related: 5 Hong Kong Stores on Hillary Clinton's Shopping List
Part of what we all have to do is vote [for people who support] our values, our hopes, and our aspirations.
"Sadly, a lot of what we're seeing today was instigated by leaders who said things that were incredibly not only wrong but hurtful and harmful; so voting remains the key and that is why we stand up for our right to vote and stand up against efforts that try to limit people's ability to vote," she stressed.
Read also: Fashion Symbolism: Here's What US Inauguration 2021 Fashion Statements Really Mean
PADMA LAKSHMI
For Indian American author, activist, model, and television host Padma Lakshmi, people who practice violence against AAPI are being indifferent towards the contribution of the community to America. "Every Asian person that has come to this country has done their part to contribute to our culture, to our society."
Lakshmi said that seeing the AAPI community stand up against hatred and violence fills her heart with joy.
"I am so happy to see so many Asian Americans speak up because traditionally, so many of our cultures, we're taught not to stand out, not to speak, to keep our head down, and to do everything that we're supposed to do to achieve the goals we have—that's great but now is not the time to do that," she said.
"Now is the time to flex our voice and use our platforms to say 'Hey, we're here, we've been here, we're still here and we continue to contribute to American society as we already have done for decades upon decades and continue to build this country,' that's something that needs to be underscored that Asian Americans have also built this country," she added.
More from Tatler: Read These Asian Short Stories From Vietnam, Hong Kong, And India
Lucy Liu
Lucy Liu, who is known for her role as Alex Munday in Charlie's Angels (2000), expressed her dismay over the hate crimes against the AAPI community.
Liu has highlighted the conviction of ex-cop Derek Chauvin who was found guilty of all charges in George Floyd's death. "I think there is a lot more that can be done and I think it starts by acknowledging that there is a problem and I think yesterday's verdict was a very big moment, not just for the black community but for all people of colour and it represents the recognition that there are other races and cultures that exist that will need to be able to have the opportunities that other people have had and to be looked upon in a more equal manner," she said.
Related: Tatler Hot List: 25 Entrepreneurs Who Are Shaping Our Future
Liu encouraged people who have big platforms to recognise their responsibilities. "What I found more recently is to use your voice— I am teaching that to my son now... to use his voice and to communicate what it is that he needs."
"The bottom line is that a closed mouth cannot be fed so we have to use our voice and sing as loud as we can," she said.
Read also: Tatler Hot List: The Most Influential Voices In Asia Right Now