Kim Soo-hyun, Song Joong-ki, Nominated At The 57th Baeksang Arts Awards. See Who Else Made It To The List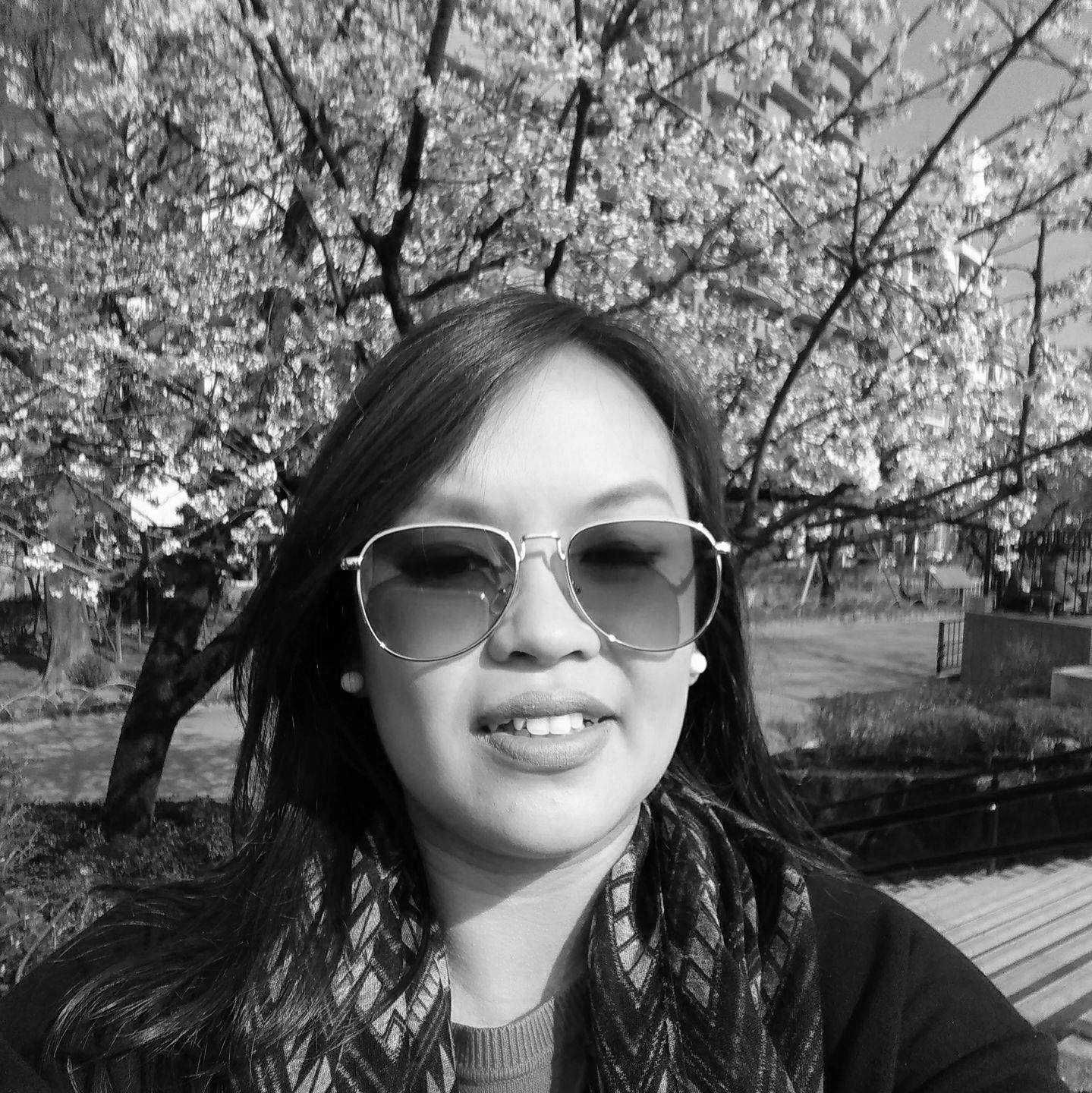 By Maritess Garcia Reyes
April 12, 2021
Korea's prestigious award-giving body revealed its list of nominees for both TV and Film categories of the 57th Baeksang Arts Awards
The much-anticipated Baeksang Arts Awards, also known as the "Oscars" of South Korea, has revealed its list of nominees earlier today. Eligible for the list are films and television shows released between 1 May 2020 and 11 April 2021. The Baeksang Arts Awards was first launched in 1965 Chang Key-young, the founder of Hankook Ilbo newspaper. He named the awards after his pen name "Baeksang".
As expected, blockbuster television shows such as It's Okay to Not Be Okay, Vincenzo, The Penthouse: War in Life, Mr Queen, Flower of Evil and Start-Up, among many others, are included in the nominations. The 57th Baeksang Arts Awards ceremony will be held on May 13, 2021 at 9pm KST via JTBC. Like last year, the ceremony will be held without an audience due to the COVID-19 pandemic.
Check out the complete list below:
Television Category
Best Drama
Beyond Evil (JTBC)
It's Okay to Not Be Okay (tvN)
Flower of Evil (tvN)
My Unfamiliar Family (tvN)
Extracurricular (Netflix)
Best Director
Kwon Young-il for My Unfamiliar Family
Kim Cheol-kyu for Flower of Evil
Kim Hee-won for Vincenzo
Park Shin-woo for It's Okay to Not Be Okay
Shim Na-yeon for Beyond Evil
Best Actor
Kim Soo-hyun as Moon Gang-tae, It's Okay to Not Be Okay
Song Joong-ki as Vincenzo Cassano, Vincenzo
Shin Ha-kyun as Lee Dong-sik, Beyond Evil
Um Ki-joon as Joo Dan-tae, The Penthouse: War in Life
Lee Joon-gi, as Baek Hee-sung / Do Hyun-soo, Flower of Evil
Read More: 9 Of The Highest Paid K-Drama Actors This 2021: Kim Soo-hyun, Jun Ji-hyun, And More
Best Actress
Kim So-yeon as Cheon Seo-jin, The Penthouse: War in Life
Kim So-hyun as Princess Pyeonggang/Yeom Ga-jin River Where the Moon Rises
Seo Yea-ji as Ko Moon-young, It's Okay to Not Be Okay
Shin Hye-sunas Kim So-yong, Queen Cheorin, Mr Queen
Uhm Ji-won as Oh Hyun-jin, Birthcare Center
Best Supporting Actor
Kim Seon-ho as Han Ji-pyeong, Start-Up
Kim Ji-hoon as Baek Hee-sung, Flower of Evil
Oh Jung-se as Moon Sang-tae, It's Okay to Not Be Okay
Lee Hee-joon as Go Moo-chi, Mouse
Choi Dae-hoon as Park Jung-je, Beyond Evil
More From Tatler: Money Heist' By Netflix Gets A Korean Remake: Who's Part Of The Cast?
Best Supporting Actress
Park Ha-sun as Cho Eun-jeong, Birthcare Center
Shin Eun-kyung as Kang Ma-ri, The Penthouse: War in Life
Yeom Hye-ran as Choo Mae-ok, The Uncanny Counter
Jang Young-nam as Park Haeng-ja, It's Okay to Not Be Okay
Cha Chung-hwa as Court Lady Choi, Mr Queen
Best New Actor
Kim Young-dae as Joo Seok-hoon, The Penthouse: War in Life
Na In-woo as On Dal, River Where the Moon Rises
Nam Yoon-soo as Kwak Ki-tae, Extracurricular
Song Kang as Cha Hyun-soo, Sweet Home
Lee Do-hyun as Hong Dae-young (young) / Go Woo-young, 18 Again
Best New Actress
Kim Hyun-soo as Bae Ro-na, The Penthouse: War in Life
Park Gyu-young as Yoon Ji-soo, Sweet Home
Park Ju-hyun as Bae Gyu-ri, Extracurricular
Lee Joo-young as Seo Jung-in, Times
Choi Sung-eun as Yoo Jae-yi, Beyond Evil
Best Screenplay
Kim Su-jin for Beyond Evil
Kim Eun-jung for My Unfamiliar Family
Yoo Jung-hee for Flower of Evil
Jo Yong for It's Okay to Not Be Okay
Ha Myung-hee for Record of Youth
Technical Award
Lee Byung-joo for Sweet Home (Visual effects)
Jang Jong-kyung for Beyond Evil (Cinematography)
Cho Sang-kyung for It's Okay to Not Be Okay (Costume design)
Choi Jung-yoon for The Stage of Legends: Archive K (Music)
MBC Design Center VFX Team for VR Documentary Meeting People season 2 (Virtual reality)
Best Educational Show
Architectural Exporation - House 3 (EBS)
A Tied Tail's Story (SBS)
Archive Project - Modern Korea season 2 (KBS1)
Curious Class (JTBC)
Battle of the Century: AI vs. Human (SBS)
Best Entertainment Programme
The Three Ants (KakaoTV)
How Do You Play? (MBC)
Sing Again (JTBC)
You Quiz on the Block (tvN)
The Stage of Legends - Archive K (SBS)

Best Variety Performer – Male
Moon Se-yoon for 2 Days & 1 Night, Delicious Guys
Shin Dong-yup for Immortal Songs: Singing the Legend, My Little Old Boy
Yoo Jae-suk for How Do You Play?
Lee Seung-gi for Busted!
Jo Se-ho for You Quiz on the Block
Best Variety Performer – Female
Kim Sook for Where Is My Home, Love Naggers
Song Eun-i for Nice Alone, Problem Child in House
Jang Do-yeon for I Live Alone, Don't be the First One!
Jaejae for Nice Alone, Girls' High School Mystery Class
Hong Hyun-hee for Omniscient Interfering View, My Golden Kids
Film Category
Best Film
Moving On
Deliver Us from Evil
Samjin Company English Class
Voice of Silence
The Book of Fish
Best Director
Yoon Dan-bi for Moving On
Hong Won-chan for Deliver Us from Evil
Lee Jong-pil for Samjin Company English Class
Hong Eui-jeong for Voice of Silence
Lee Joon-ik for The Book of Fish
Best Actor
Byun Yo-han as Chang Dae, The Book of Fish
Sol Kyung-gu as Jeong Yak Jeon, The Book of Fish
Yoo Ah-in as Tae-in, Voice of Silence
Lee Jung-jae as Ray, Deliver Us from Evil
Cho Jin-woong as Park Hyung-goo, Me and Me
Best Actress
Go Ah-sung as Lee Ja-yeong, Samjin Company English Class
Kim Hye-soo as Hyeon-soo, The Day I Died: Unclosed Case
Moon So-ri, as Mi-yeon, Three Sisters
Ye Soo-jung as Shim Hyo‑jeong, An Old Lady
Jeon Jong-seo as Oh Young-sook, The Call
Best Supporting Actor
Koo Kyo-hwan as Captain Seo, Peninsula
Park Jung-min as Yui, Deliver Us from Evil
Shin Jung-geun as Jang Ki-sok, Steel Rain 2: Summit
Yoo Jae-myung as Chang-bok, Voice of Silence
Heo Joon-ho as Mayor Choo, Innocence
Best Supporting Actress
Kim Sun-young as Hee-sook, Three Sisters
Bae Jong-ok as Chae Hwa-ja, Innocence
Lee Re as Jooni, Peninsula
Esom as Jung Yoo-na, Samjin Company English Class
Lee Jung-eun as Suncheondaek, The Day I Died: Unclosed Case
Best New Actor
Kim Do-yoon as Chul-min, Peninsula
Ryu Soo-young as Captain Baek Doo-ho, Steel Rain 2: Summit
Park Seung-joon as Dong-joo, Moving On
Lee Bong‑geun as Hak Gyoo, The Singer
Hong Kyung as Jung-soo, Innocence
More from Tatler: Space Sweepers: Why You Should Watch This Netflix Korean Movie
Best New Actress
Park So-yi as Yoo-min, Deliver Us from Evil
Shin Hye-sun as Ahn Jung-in, Innocence
Jang Yoon-ju as Mi-ok, Three Sisters
Krystal Jung as To-il, More Than Family
Choi Jung-woon as Ok-joo, Moving On
Best New Director
Park Ji-wan for The Day I Died: Unclosed Case
Yoon Dan-bi for Moving On
Lee Chung-hyun for The Call
Lim Sun-ae for An Old Lady
Hong Eui-jeong for Voice of Silence
Best Screenplay
Kim Se-kyum for The Book of Fish
Park Ji-wan for The Day I Died: Unclosed Case
Yoon Dan-bi for Moving On
Lee Jong-pil for Samjin Company English Class
Hong Eui-jeong for Voice of Silence
Technical Award
Lee Eui-tae (Cinematography) for The Book of Fish
Lee Jeon-hyeong, Choi Jae-cheon, Jung Hwang-su (VFX) for Peninsula
Jang Geun-young (Art) for Space Sweepers
Jeong Seong-jin, Jong Chol-min (VFX) for Space Sweepers
Hong Kyung-pyo for Deliver Us from Evil